Another fall pick..FRINGES!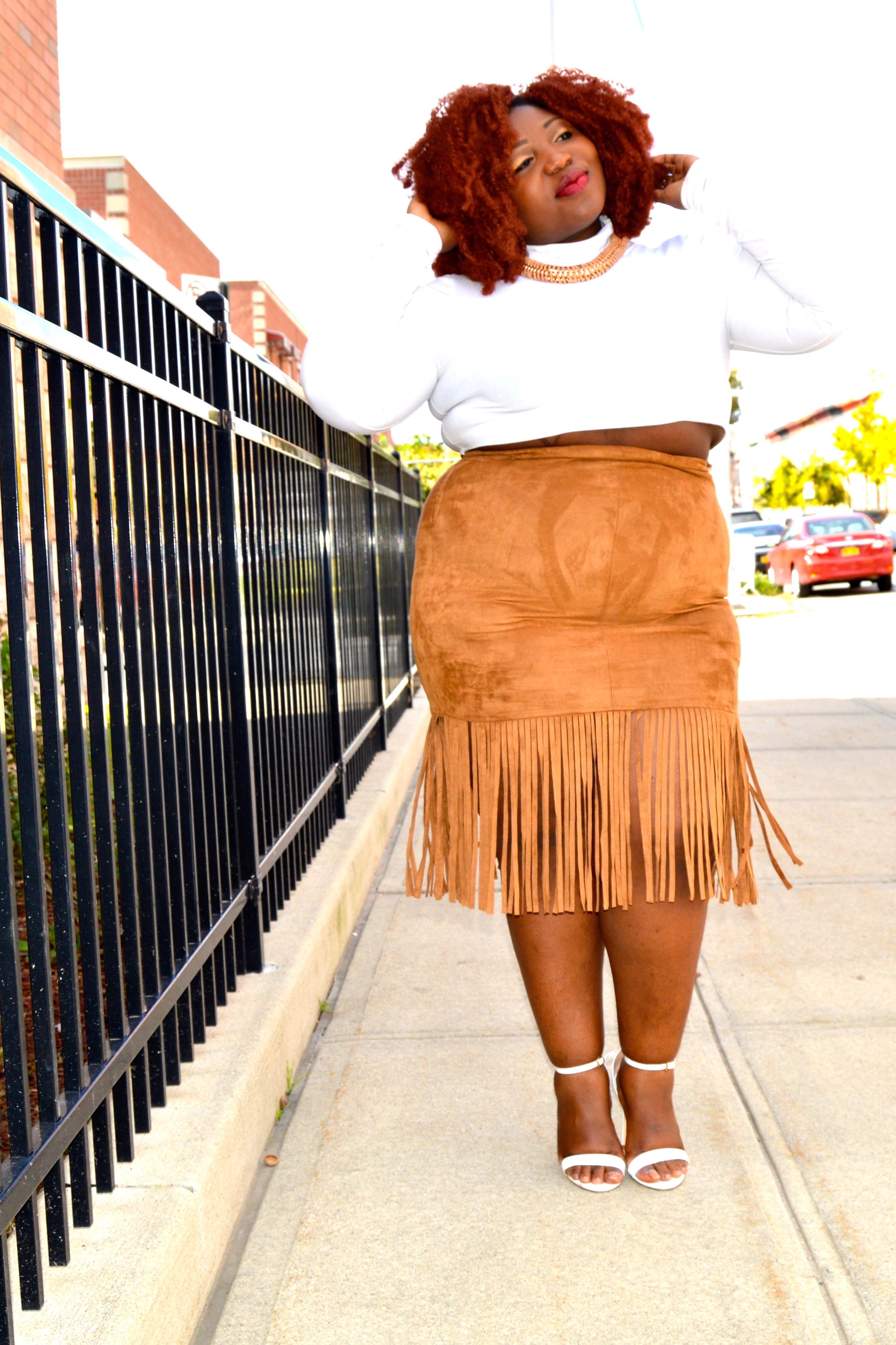 Fall has to be one of my most favorite season! I can't help but fall in love with the changes of the leaves, and finally having a valid reason to crave a pumpkin spice latte! lol. But one thing I also love about the fall is the fashion! This fall one thing that I noticed trending are Fringes. From the bag, to the shoes to the actual clothing, and I absolutely love it. I decided to purchase a skirt with Fringes from Forever21 PLUS. Fringes are a must to have this season! Above is how I style my fringe skirt!
Let me know what you think and if you ever have any questions just comment below!!!!
Thank you for stopping by and continue to keep loving you!! #LOVEYOULIVENOW!! XOXOXOXO