That bomber jacket.....
Hey loves!!!!!!
Bomber jackets are back this season and so far I'm loving it. I purchased one from an online shopping site called PopUp Plus, an online store that caters to my plus size beauties. One thing I have to say about bomber jackets is that I used to hate them. I thought it looked great on others but not on me, I refused to wear anything that would make me look more "round" if you catch my drift. Once again, just my mentality, and how my mind use to work when it came to certain clothing pieces. However, as soon as I saw that this jacket was coming back in style I just wanted to grab one and see exactly how it would make me look, and I can say it does not look too bad!! In fact, I feel cool and so hip! lol. I styled my bomber jacket two ways, one with high waisted jeans and another with boyfriend jeans. Both looks are casual and comfortable, perfect for brunch or day out.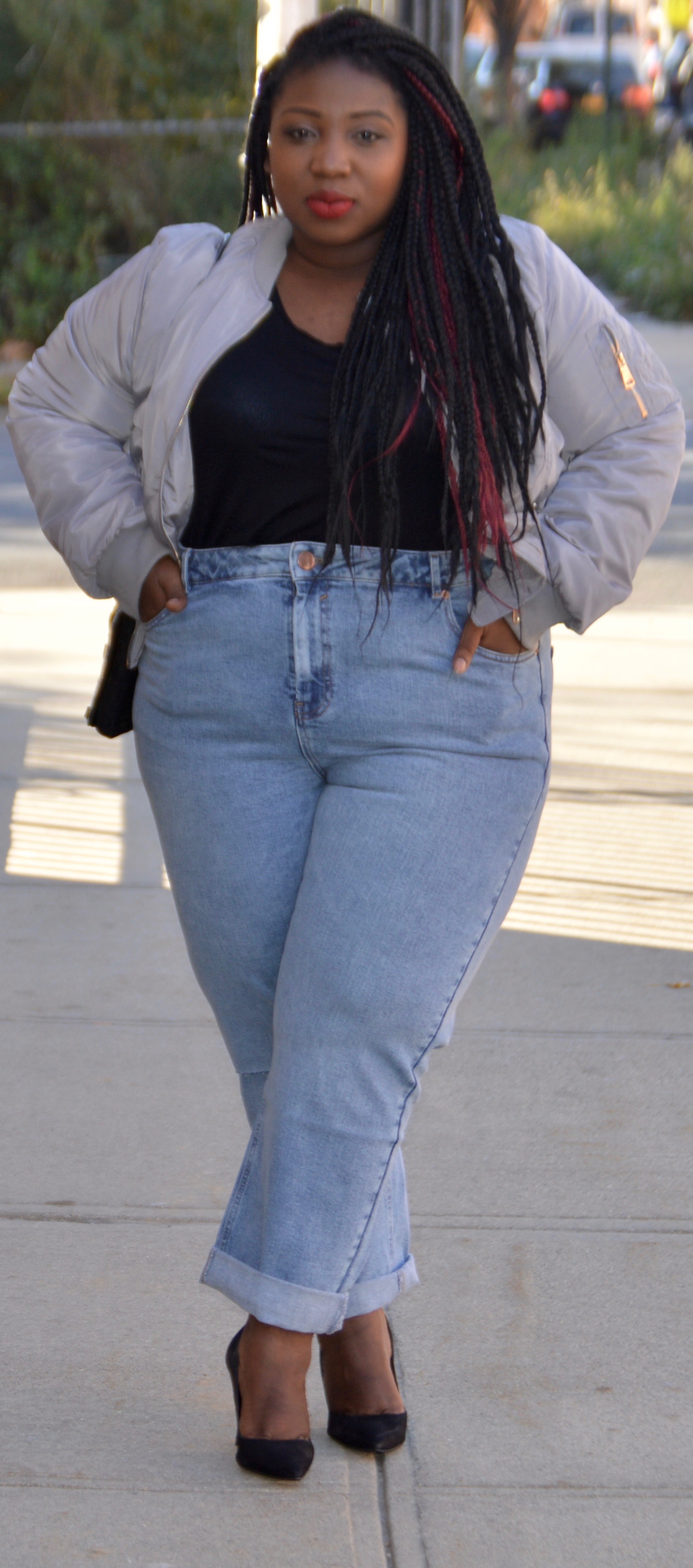 Jacket:Popup plus
Shirt: H&M basic
Both denims; ASOS Curves
Thanks for stopping by!! And remember, #LoveYOULiveNow <3 Have a great week!!